Your macOS Mojave dock should not be cluttered with many apps. I know that you are a multi-tasker, and therefore, you are working on many programs. However, you can always hide recently opened apps from the dock if you are using macOS Mojave on your Mac.
The dock in macOS Mojave shows three recently opened apps, which are separated by a vertical white line. This option is enabled by default in your macOS Mojave. You need to disable or turn off these recent apps from System Preferences in your Mac.
How to Hide Recent Apps from Dock on Mac Running macOS Mojave
As mentioned above, your macOS Mojave shows the last three apps you have opened on your device. You can get rid of those recently opened apps by following the steps given below.
Step #1. Click on the Apple menu (the Apple logo from the top left corner of your Mac screen).
Step #2. A drop-down menu will appear; click on System Preferences.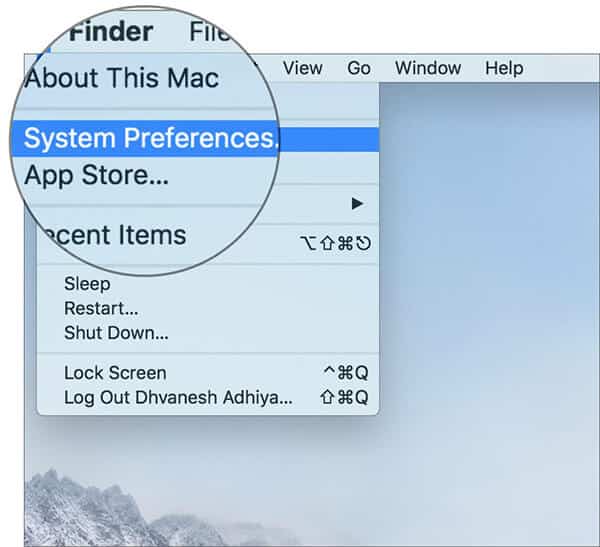 Step #3. Now click on Dock from the System Preferences.
Step #4. Here, you will find many options checked by default; among the options, you will also find Show recent applications in Dock. Finally, uncheck this option of Show recents in Dock.
Video Walkthrough
That's it!
From now onwards, your recent applications will disappear from the Dock as you won't see the apps there.
Later on, if you change your mind and wish to see recent applications in Dock, simply go back, follow the steps and check the box "Show recents in Dock."
macOS Mojave has been released with a lot of useful features. You can download and install macOS Mojave beta on your Mac and explore its excellent features.
Over to you…
Every year, Apple surprises users with countless useful features introduced and updated in its macOS. Do you keep up with the latest features of macOS?
Related Posts
Share your feedback with us on Facebook, Twitter, and Google Plus. Don't forget to download our app to find useful information and videos on macOS Mojave.