Trying to find iBooks library location on your Mac? It's slightly hidden, and hence you will have to dig a bit to get there. That's the reason why some of you might wonder where it exists on macOS.
Though you can't change the iBooks library location, you have the option browse it manually from Finder app. Keep in mind, if you delete or rename files, it will disorganize your iBooks library. So, do not make any changes to them.
How to Access iBooks Library Location on your Mac
Step #1. To get started, open Finder on your Mac.
Step #2. Now, click on Go menu and select Go To Folder.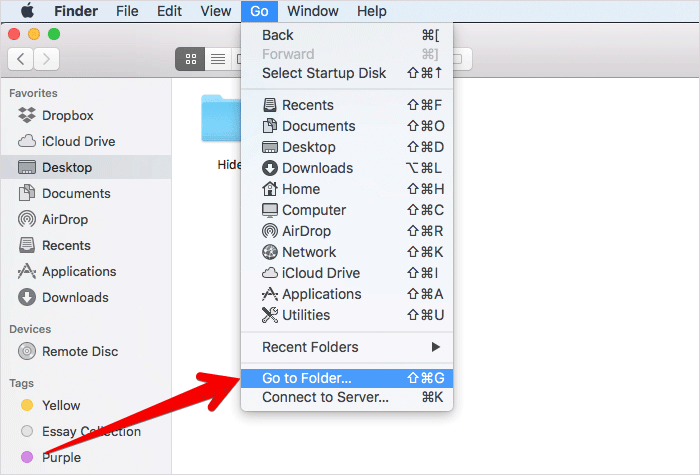 Step #3. Enter the below path and hit GO button.
~/Library/Containers/com.apple.BKAgentService/Data/Documents/iBooks
Now, a new Finder window will show up with some sub-folders.
Books: It stores all of your iBooks, iBooks Author titles, and PDF files
Downloads: It keeps the incomplete downloads
Temporary: It stores your temporary files
Updates: It keeps the new versions of iBooks until they have been successfully installed
To head into iBooks, just double-click the Books folder to open it.
Now, have a glance at all of your iBooks and PDFs as well as other stuff. You can make a backup of all of your items by simply copying them to a preferred folder. As mentioned above, do not make any changes to your files as they will distort your library.
That's it!
Signing off
Apple's iBooks has long been a great destination for the folks who love exploring books. What do you think of it? Also, let us know the new add-ons you would like to see in it?
You might want to read these stories as well:
The founder of iGeeksBlog, Dhvanesh, is an Apple aficionado, who cannot stand even a slight innuendo about Apple products. He dons the cap of editor-in-chief to make sure that articles match the quality standard before they are published.