Have you been looking for a good gimbal for your iPhone, action camera, or another smartphone? Well, this festive season is the perfect time to grab one from Hohem.
This leading brand is running an attractive Black Friday offer where you can get 21% off some of the best gimbal stabilizers for smartphones and action cameras. This is perfect for all avid photographers, video creators, vloggers, and adventurers out there.
Click the link below to check out this unbeatable deal on the Hohem official store between November 22 – 28, 2021. Or, keep reading for more details about Hohem gimbals and why you need one.
Hohem iSteady V2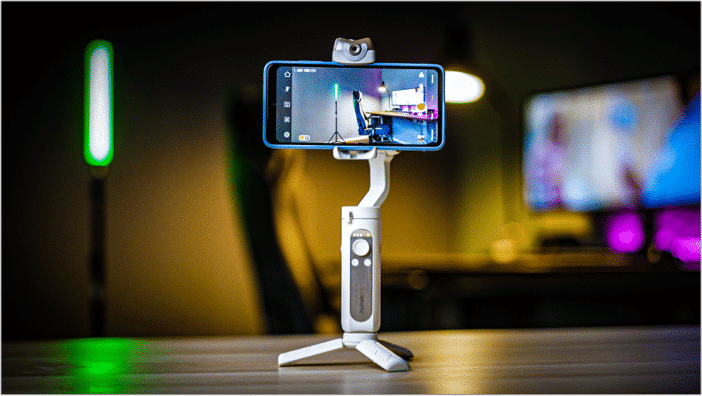 Meet the ultimate smartphone gimbal that packs impressive features at an affordable price. It's handy, lightweight, and boasts built-in AI tracking that makes it a breeze to shoot amazing photos and videos.
The sturdy non-slip plastic is easy to grip, and it comes with a mini tripod that you can screw on and off as needed. So, it's ideal for shooting in one place and when on the go. The Hohem Pro app takes functionality to the next level with a range of superb features to enhance your footage. These include sport mode, auto-inception mode, and more.
Further, one of the best things is gesture control which makes it easy to control the device without manually touching your phone. Read our full review for more details.
At a little over $100, the iSteady V2 is already great value. But you can get it even cheaper with the Black Friday deal.
Here's a summary of the top features:
Mechanical 3-axis stabilization
Built-in AI tracking
Gesture control
Dual orientation (portrait and landscape)
Built-in mini ring light with three brightness settings
Pan & tilt follow
Auto-inception mode
Sport mode
Hohem iSteady Mobile+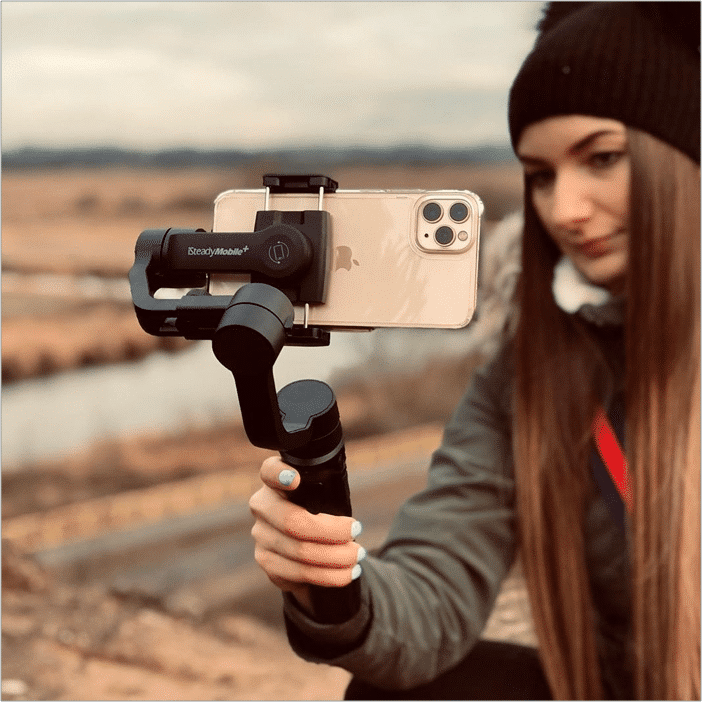 If you're looking for a cheaper alternative to the iSteady V2, this iSteady mobile+ is as good and only lacks the AI vision tracker. It offers ample freedom of movement, with 320 degrees roll and tilt. Once charged, it can be used for up to 12 hours.
Further, there are lots of fun features such as face tracking, object tracking, and varied shooting modes. It also includes various time-lapse modes, including slow motion, mono lapse, and hyper-lapse.
All in all, it functions just like a high-end smartphone gimbal but costs much less. Moreover, now is the perfect time to get it at an even lower price!
Here's a summary of the top features:
Mechanical 3-axis stabilization
Compatible with most smartphones 
Portrait and landscape orientation 
Up to 12 hours battery life 
Sport mode, inception mode, beauty mode, and more
Hohem iSteady Pro 4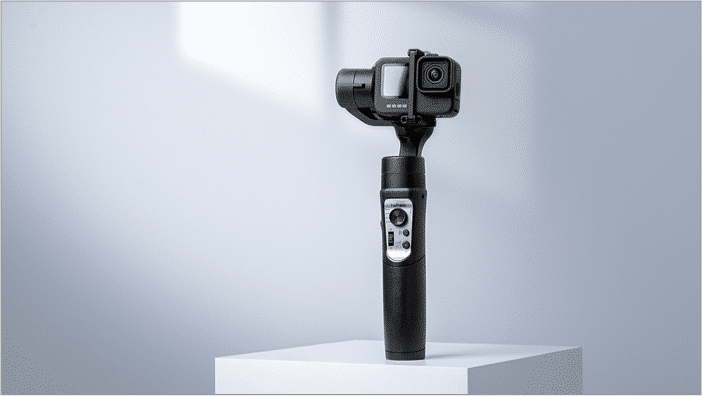 Take your action camera to the next level with this quick-mounting gimbal that's perfect for the GoPro Hero.
The iSteady Pro 4 can control the GoPro's shutter button to take a photo or video. At the same time, the Bluetooth connection consumes less energy and makes the battery last longer, up to 14 hours. It also doubles up as a power bank to extend the charge of your action camera while you're shooting.
Further, the anti-shake algorithm ensures that video output is as smooth as possible, no matter which high-octane activity you engage in. The gimbal is also IPX4 splash-proof so that your adventures can continue on rainy or snowy days too. Use it to capture the action when you go skateboarding, hiking, climbing, skiing, snowboarding, etc.
Moreover, you can add the accessories you need using the two 1/4 extension screw holes on the middle and bottom part of the gimbal handle. Attach on extension rod, tripod, fill light, microphone, phone holder, and more. Pretty nifty. All this comes for under $100 and is even further reduced, thanks to the Black Friday offer.
Here's a summary of the features:
3-axis Stabilization with anti-shake algorithm
3600mAh battery capacity with up to 14 hours battery life
IPX4 splash-proof
Compatible with GoPro Hero 10/9/8/7/6/5/4/3, DJI OSMO Action, Insta360 ONE R (4K & 1-Inch), SONY RX0, and other similar size action cameras.
Shutter control button for GoPro Hero 10/9/8/7/6/5
Don't miss the Hohem Black Friday deal!
Are you excited yet? Hohem is one of the leading brands for high-quality smartphone and camera gimbals that are effective and affordable. These nifty little gadgets can transform and elevate your camera experience to unleash new creative possibilities. I love how they're suitable for both beginners and pros!
Moreover, they also make a great gift for fellow tech enthusiasts, photographers, vloggers, and travelers. So, don't wait until it's too late and grab the amazing discounts between November 22-28, 2021.
If you've got any questions, let me know in the comments below. I'll be happy to help you make the right buying decision.
Mehak has a master's degree in communication and over ten years of writing experience. Her passion for technology and Apple products led her to iGeeksBlog, where she specializes in writing product roundups and app recommendations for fellow Apple users. When not typing away on her MacBook Pro, she loves being lost in a book or out exploring the world.