Nowadays, animation is a common and popular dominion. It is used in cartoons, business and educational slides, commercials, etc. And animation software helps make the job easy. In this article, I will cover the best animation software and online tools for Mac.
1. Doratoon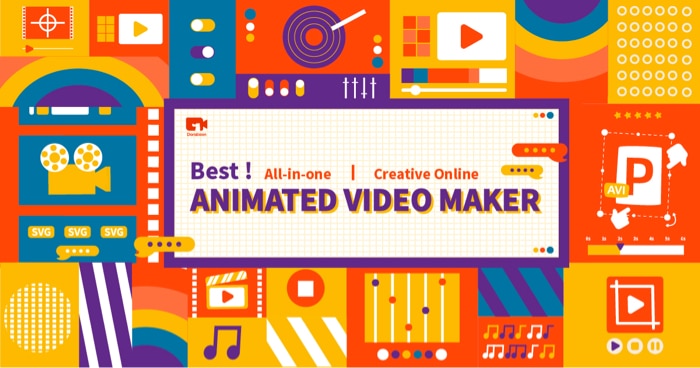 Doratoon is the best animation software with commendable features and working procedures. It allows you to create animated videos with their preferred sound effects and background designs on different photos.
Its easy-to-use interface integrates the user with a collection of features. With multiple templates to work on, Doratoon introduces AI across its system, improving the workability by leaps.
Its most helpful features include Format Painter, Animation Effect, Intelligent Drawing via AI, and AI Intelligent Dubbing. This means that you can draw any character or object, and Doratoon's AI will assess and recommend similar objects to insert in the video. Further, it enables users to convert their texts into a speech.
Price:
Basic: Free
Pro: $19/Month Billed Yearly
Pro+: $49/Month Billed Yearly
2. Crello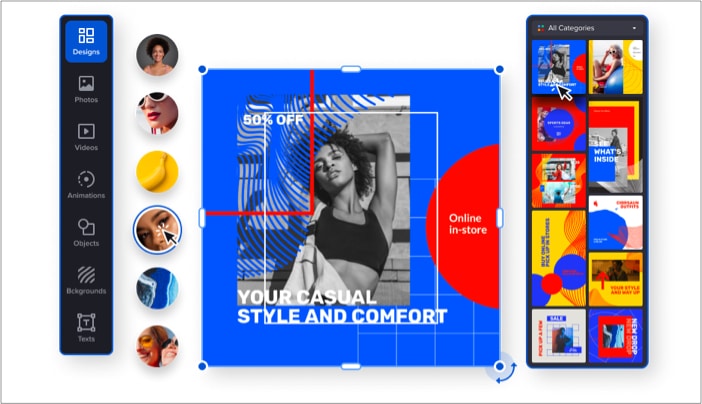 Crello is a well-known free animation maker tool enabling the creation of videos and graphic designs. This is especially helpful for social media, web-based graphics, and prints.
You can edit a photo by removing the background or using wonderful visuals with background erasers. You can make shapes of stickers and scatter them on the canvas. Further, it's easy to create animated characters on Crello.
Price:
Starter: Free
Pro: $10/Month Billed Annually
3. Blender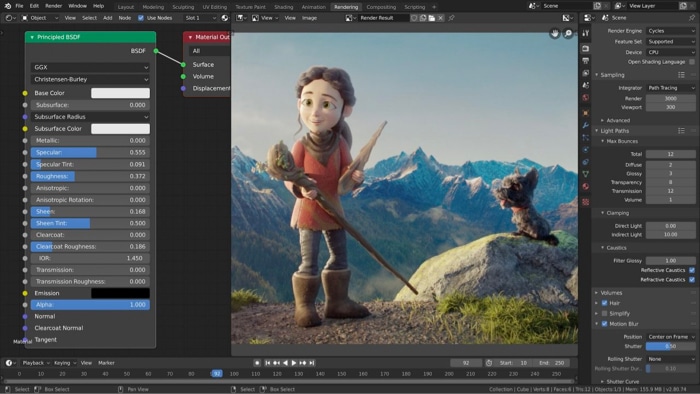 Blender provides simple and easy steps to edit a video with minimal effort. It assists in adding music to MP4 videos, animations, and pictures.
Besides, the software boasts thousands of tracks in the built-in media library. You can choose from there or add your music. With Blender, you can also animate objects on the artboard, change fonts, use filters and overlays to transform your video.
Price: Free
4. Powtoon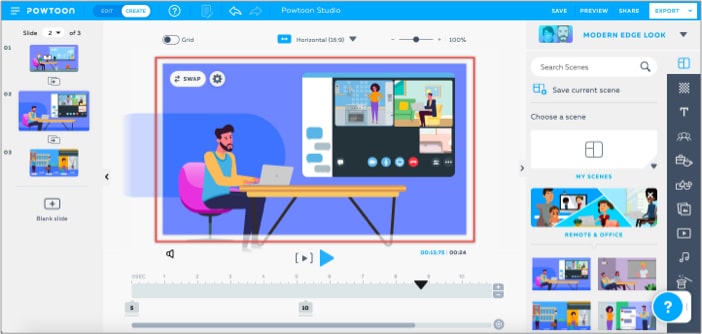 Powtoon is another free animation software that helps make interactive videos for work, studies, or personal use. If you can't grab enough attention, use Powtoon to engage people.
Powtoon provides video templates that you can edit or use in their original form for different events. And they have a template for nearly any event of life, covering marketing, sales, virtual events, and development domains.
Price:
Pro: $19/Month Billed Annually
Pro+: $19/Month Billed Annually
Agency: $29/Month Billed Annually
5. Biteable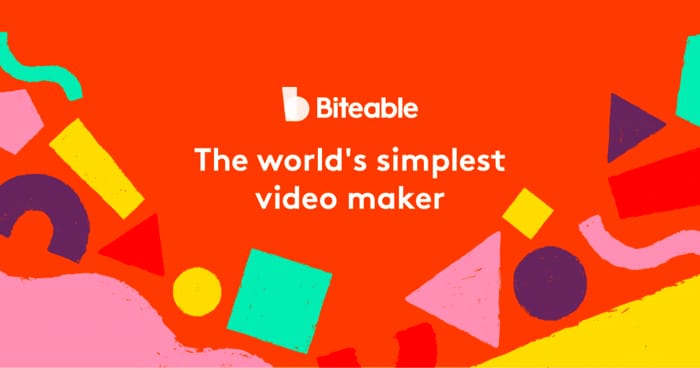 Biteable is another source of making an animation for free. You need to sign up or log in to your Biteable account from your phone or desktop. The next step requires you to pick up a template and work on it.
With Biteable, you can add texts, music, and pictures after choosing scenes you want to merge. Biteable puts the scenes according to your preferred setting and duration. Once done, save the video or share it on your socials.
Price:
Free: $0
Ultimate: $49/month billed annually
Teams: $2500 per year
6. Animaker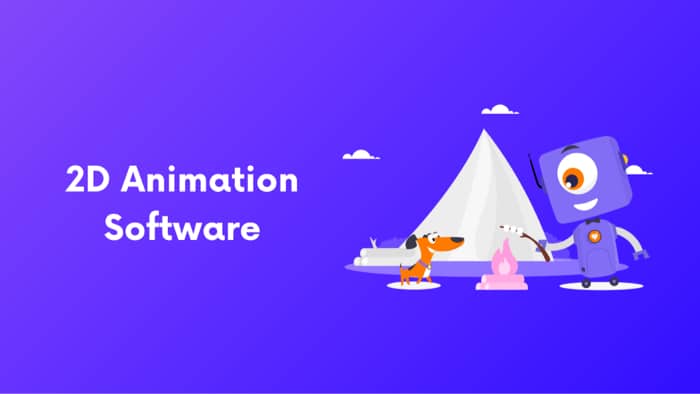 As obvious from the name, Animaker is another animation creator that makes animation easy due to its drag-and-drop feature. With its powerful character builder, you can create millions of free characters.
Animaker has 100M+ videos and photos that you can use for creating different kinds of videos. It enables you to pick from 1000 templates catered for 100 different occasions.
Price:
Basic: $10/month billed annually
Starter: $19/month billed annually
Pro: $49/month billed annually
7. Canva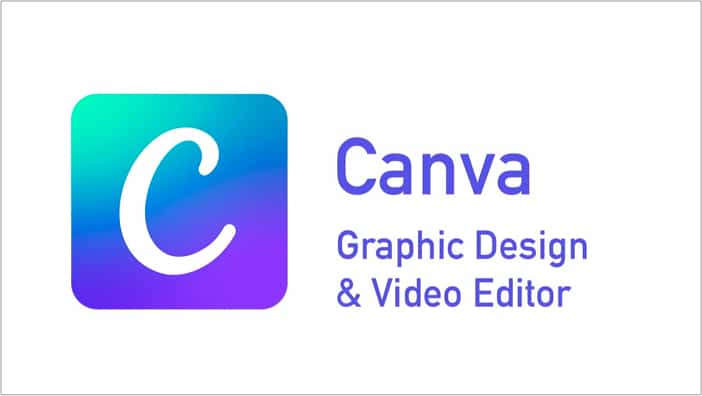 Canva has a drag and drop interface that helps create graphics within minutes. Whether you are a beginner or an expert, Canva has it all accommodated for you.
There are thousands of templates covering every important and general event of life.
You can take a template from its storage, edit it accordingly, and save graphics on your device. It allows editing, cropping, blurring, and adding stickers and captions.
Price:
8. Pencil2D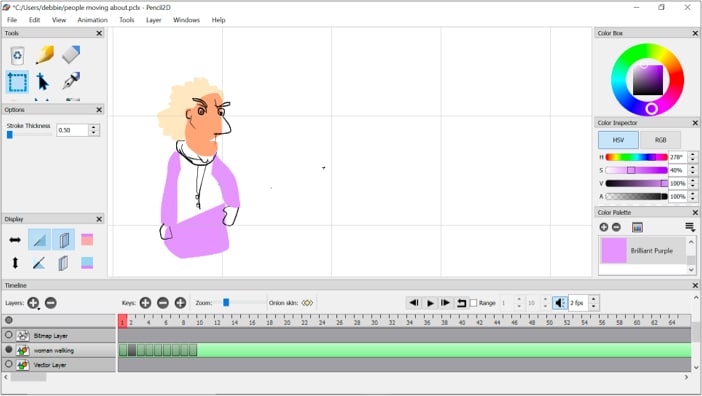 Pencil2D is another animation software permitting users to create 2D sketches for different projects. Using the software is straightforward, allowing both beginners and experts to use it smoothly.
Animations are stored in bitmap or vector drawings. Vector workflow is used to manage animations with Pencil2D effectively. Pencil2D is a free animation software and open-source.
Price: Free
9. Adobe Spark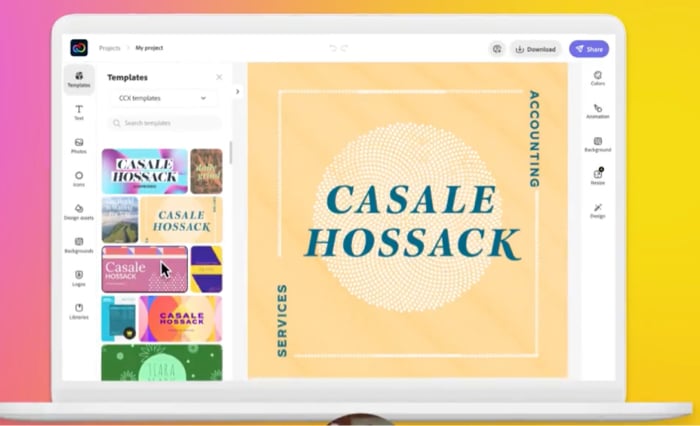 Adobe Spark, a stream of Adobe editors, allows you to instantly design, edit, and share your desired videos on different social media platforms.
Big brands use this animation software to put forward their story in front of an audience.
Whether innovative ideas or old-school themes, the tool helps make every video seamlessly. It is an easy-to-use online tool and you can get started for free!
Price:
Starter: Free
Individual: $99.99/Year
Team: $239.88/Year
Prominent factors in the best animation software
We have differentiated 9 different and top-class animated applications available. However, if you are confused, here're some prominent factors that must be present in any animation software.
Built-in animated characters and templates
The best animation software has wonderful built-in characters and templates. Check whether your chosen animated software has a wide range of attractive animated characters and templates covering every department of official and personal life.

Easy-to-use interface
The software must have an easy-to-use interface to use with lesser technical information.

Reasonable pricing strategy
Animation is great but not the end of the world. Therefore, you should wisely choose which software you want to spend money on. The best animation software has valuable features that the majority can afford at a reasonable price.

Availability of desired features
Before buying an animated software, check whether the features you desire are present in the application. Some helpful features might not be available in every software.
These characteristics are already available in Doratoon, the best-animated software for beginners to experts. You can get high-quality features with sufficient pricing plans and an easy-to-use interface in Doratoon.
That's it!
I hope this article helped you choose the best animation software for your Mac and make the work smoother. Have more queries? Share in the comments below.
Read more:
Readers like you help support iGeeksBlog. When you make a purchase using links on our site, we may earn an affiliate commission. Read more.
A tech-aficionado whose superpower lies in blabbering interminably about new technologies. After 4+ years and 4500+ content pieces that helped diverse companies grow, I followed my passion and made iGeeks Media my home. When not gushing over technology, you will find me immersed in a fictional world, either reading or creating one.