Bellroy's wallet cases have always been one of my favorite accessories. And now it has up the ante with a magnetic, detachable wallet case to rival Apple's MagSafe accessories. But is Bellroy Mod phone case + wallet for iPhone 12 series a real competitor? Is it as awesome as its predecessor?
Well, I have been using the case for a few days now and might have answers to almost all your queries. So, keep reading!
Bellroy Mod phone case + wallet for iPhone 12, 12 Pro, and 12 Pro Max
The idea is to maintain the chic, stylish profile while protecting the iPhone. Bring the functionality of a cardholder without compromising on wireless charging.
And to bring upon this functional yet aesthetic makeover, Bellroy harnesses the power of magnets, leather, and considered construction.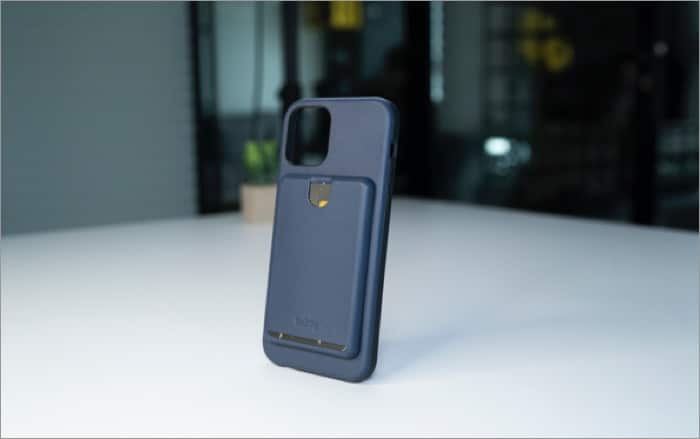 The minimal MagSafe-friendly case
Thanks to a sleek, lightweight profile, the Bellroy Mod phone case doesn't bulk up the device. Plus, it boasts all the essential features like protective polymer edges, raised bezels, tactile buttons, and microfibre inner lining to cocoon the iPhone safely.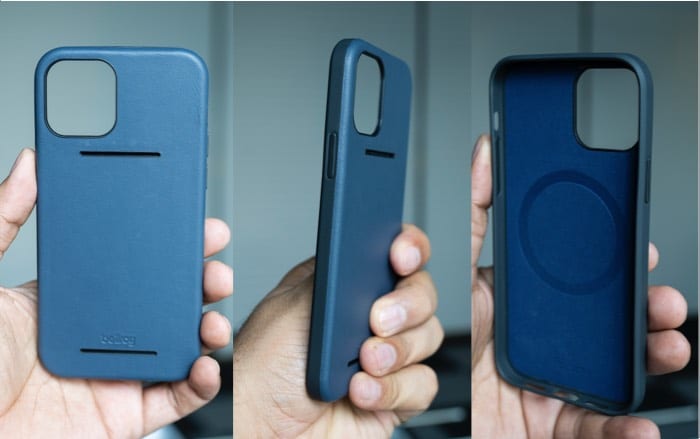 Further, the built-in magnets ensure MagSafe compatibility. And along with the two snap grooves, firmly locks the wallet attachment in place. Remarkably, the smooth grooves don't look too odd, even if you are using the case without the wallet.
The detachable slim wallet
While I expect great design and craftsmanship from Bellroy, the wallet still managed to surprise me. The quick-access slot on the outside can house your primary card, and a sneaky but secure inner pocket can carry your ID or secondary cards.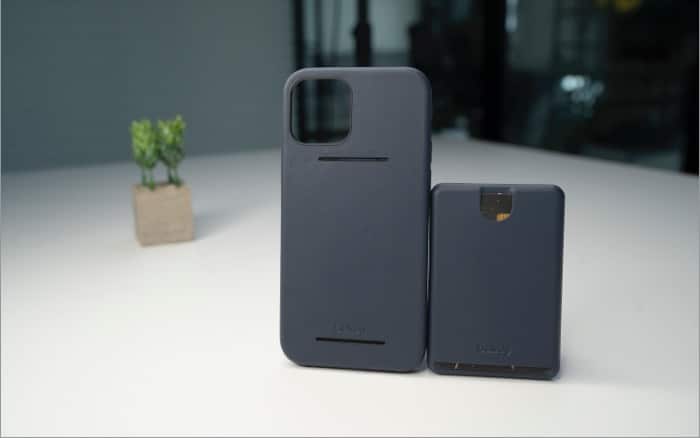 In total, the wallet can hold up to three cards. Both the inner and outer slots have easy access cutouts that allow card removal with a thumb flick. And you just have to slide the wallet sideways to release it.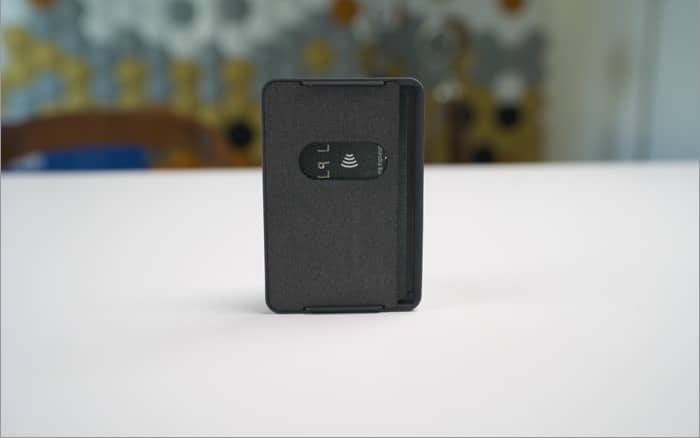 Interestingly, the inside of the wallet is lined with a soft microfibre and a smooth polyester fabric that keeps the case's back and cards safe from scratches or scuffs.
The power of great material
When it comes to leather cases for iPhone, Bellroy has always been in the running. And it doesn't disappoint this time either. For one, it employs eco-certified leather that looks stunning and promises a beautiful patina.
And along with a smooth grip, the material also carries an antimicrobial HeiQ V-Block™ technology. So, rest assured you are not giving germs a ride. What's more? Even the packing is pretty minimal and the paper used is recyclable.
Is Bellroy Mod phone case + wallet grab worthy?
iGeekometer
Build quality
Utility
Value for money
Yet again, Bellroy has managed to impress me profoundly. It has got it all: looks, hand feel, grip, and convenience. I love the whole idea of snap groves; it ensures that the wallet doesn't accidentally fall off due to slight pressures.
Everything from the secure magnetic locking system, inner pocket in the wallet, easy access thumb cutouts, 3-year warranty to protective polymer edges enhances user experience. And though slightly expensive, the Bellroy Mod phone case + wallet is indeed a snappy set that will make every iPhone owner happy.
Pros
Surprisingly slim silhouette
Smart, thoughtful design elements
Secure wallet lock
Excellent quality, eco-certified leather
Cons
No RFID blocking
Slightly expensive
Price: $89
Colors: Black, Basalt, Cobalt, and Toffee
Readers like you help support iGeeksBlog. When you make a purchase using links on our site, we may earn an affiliate commission. Read more.
A self-professed Geek who loves to explore all things Apple. I thoroughly enjoy discovering new hacks, troubleshooting issues, and finding and reviewing the best products and apps currently available. My expertise also includes curating opinionated and honest editorials. If not this, you might find me surfing the web or listening to audiobooks.