There are times every Apple Watch user must choose between wearing their beloved Apple accessory or dawning a watch with a leather strap.
Well, there were times like this; before Bellroy designed its line of fashionable leather Apple Watch straps, of course. Here's what you need to know.
Bellroy leather Apple Watch strap: Notes and review
If you're familiar with Bellroy's products, you know they're quality—the Apple Watch band is no exception to that rule.
We're particularly fond of the way the adjustable strap is designed to hug your Apple Watch's face and your wrist, keeping the face snug and secure while easily readable.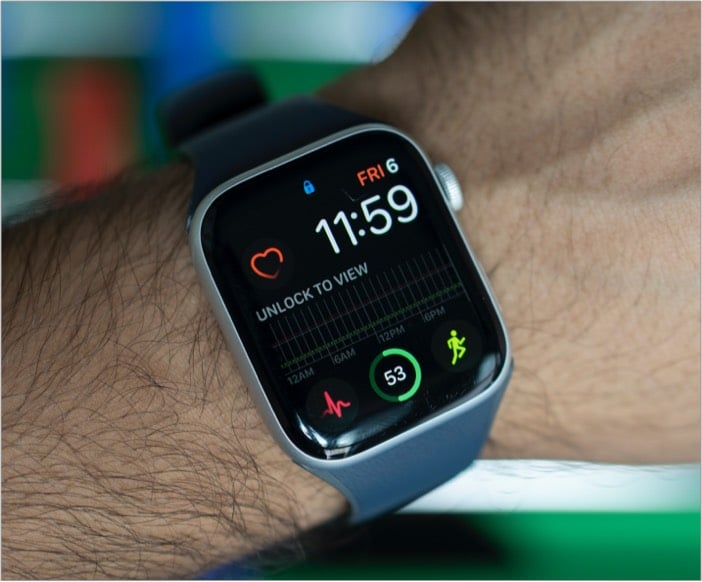 It's easy to check while working out, and if you're worried about damaging the leather with sweat, this should put your mind at ease: Bellroy developed their watch band with a textured underside that wicks sweat away and prevents it from seeping into the leather.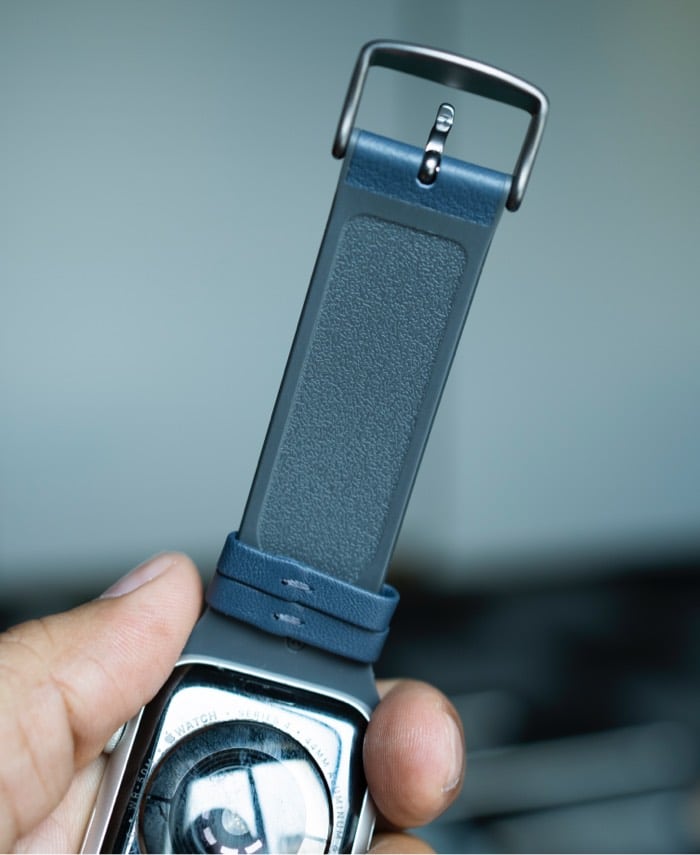 If you're going for that worn-leather look, make this strap your daily driver. The band will form a patina the more you wear it, giving it that rustic leather look and feel. If you'd rather keep it neat and tidy, take it off during activities that are sure to get it dirty, and you're good to go. If you'd like to learn more about Bellroy's choice of premium materials, there's a wealth of information on their website.
We also enjoy free 2-day shipping in the US and the 3-year warranty that accompanies the strap. Get it in the mail quickly, send it back just as fast if you're not happy with it.
Note: Like with most leather watches, the Free Loop (the little leather piece you move to fasten the band down after buckling the watch to your wrist) wears down a little every time you move it into position and back. Treat this piece with caution and care to maintain its quality.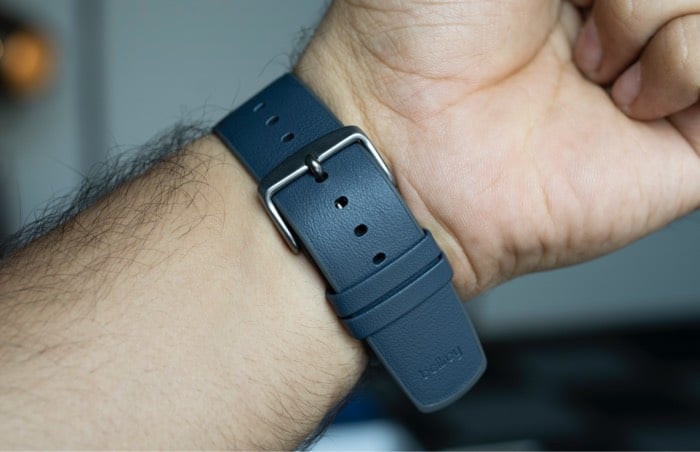 Bellroy leather Apple Watch band: Features overview
You just want the facts. We get it, and we've got you covered:
Adjustable fit
Premium leather
Forms a patina as it ages
Flexible, durable, and stable
Textured underside keeps sweat at bay
Made with premium leather and strong polymer
Generous 3-year warranty
Design complements your Apple Watch's curves
Free Fast Shipping to the US
How to get the Apple Watch band from Bellroy
You know it's a quality product, you know how much it costs, now all that's left is how to get it.
Head to Bellroy's website and click or tap Add to Cart. Make sure you have the correct quantity selected and Go to Checkout. Fill in your payment and shipping information, review your order summary, then click or tap Complete Order.
Note: Your payment information is routed through and protected by Braintree, a secure service backed by PayPal.
Price: $69
See more: