AI Image Enlarger by Tong Zhang introduces AI-powered upscaling and enhancements to your photo album. Upscaling allows you to view your photos in a higher definition, but that's not all this app offers.
Enhance color and contrast, remove noise, and sharpen edges—AI Image Enlarger accomplishes it all with ease. Ready to learn more? Let's get started.
Use AI to enhance your photos on iPhone
AI Image Enlarger is pretty simple to use: just select what tool you want to use from the top dropdown menu (such as Enlarge, Enhance, etc.), upload a photo by tapping the green button at the bottom (UPLOAD TO ENLARGE 2x), and you'll receive a TaskID.
Wait for AI Image Enlarger to process your photo with the desired enhancements. Tap TaskID in the top right corner to view the status of your upload. When the status reads "SUCCESS," you can tap the task to view and download the image (tap SAVE TO ALBUM).
Now that you know the general process, let's take a look at the features at your disposal.
Enlarge
A machine learning algorithm upscales your image by 200%, 400%, or 800% with next to no drop in quality. Whether you want to upscale an image for your PC background or work presentation, AI Image Enlarger has you covered.
Enhance
Give your photo's colors a boost and improve its contrast with AI Image Enlarger's Enhance tool.
Sharpen
Have a blurry picture you want cleared up? Sharpen will make it easier to see what you're looking at.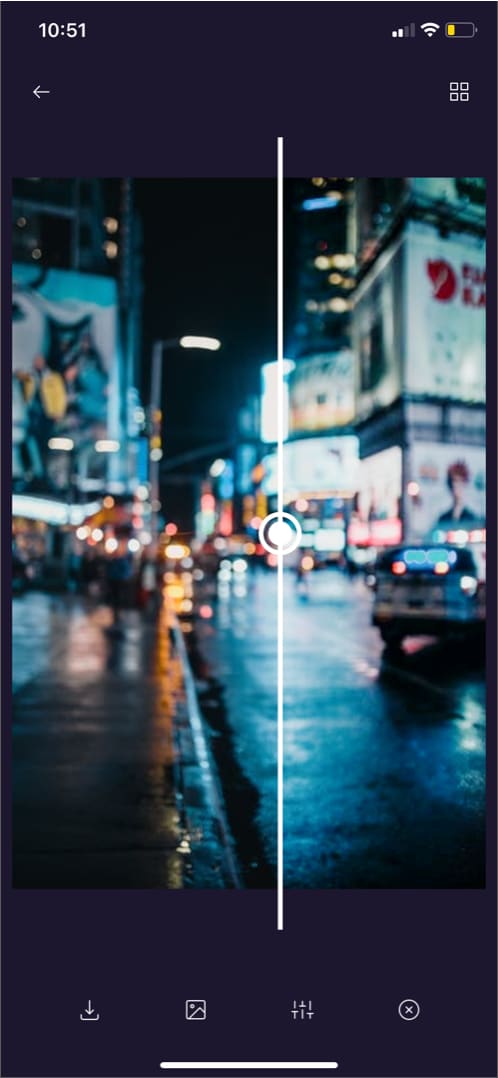 Denoise
If your picture has too much noise from low light, etc., Denoise should be your go-to functionality.
Retouch
Any portraits need a touch-up? Retouch will produce a crisp result. You can also apply a number of filters to your newly retouched image.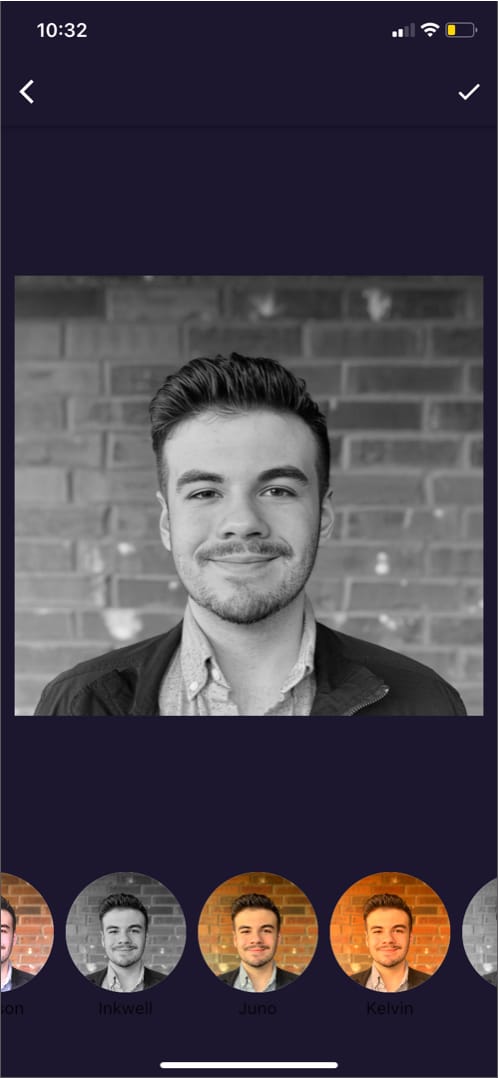 AI Image Enlarger for iPhone: Should you get it?
iGeekometer
User interface
Features
Performance
Value for money
AI Image Enlarger's low quality-loss upscaling potential is definitely exciting. Besides, it offers some other useful tools to boot. I'm particularly fond of the Retouch tool's subtle yet effective tweaks to portrait photos on iPhone. Here's what we loved (and didn't) at a glance!
Pros
Easy to use
Multi-functionality
Little to no quality loss when upscaling/enhancing
Clean UI/UX
Speedy processing times
Uploaded images cleared after 24 hours
Cons
Free version is rather limiting

No bells or whistles (easy sharing, etc.)
While you can use AI Image Enlarger for free, you'll only be able to see 5 Tasks at a time, and some functionalities will be restricted to a preview version until you upgrade.
Pricing: Free (Premium plan starts at $5.99/month)
Any questions about the app? Want to see us review another app in particular? Leave your comments below. I'll do my best to help you out!
We think you'd like:
Readers like you help support iGeeksBlog. When you make a purchase using links on our site, we may earn an affiliate commission. Read Disclaimer.